Children-friendly
Where children feel good, you are at home, too.
The park is optimal aligned for the needs of your children. In addition to the children-friendly environment of the apartments there are more "attractions" for our little guests.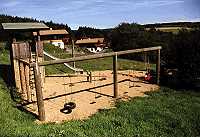 Including a fully equipped, neat playground with slide, swing and climbing facilities, where your children may frolic as they like.
By the way, you don´t need to be worried about traffic:
There is no through-traffic at the park.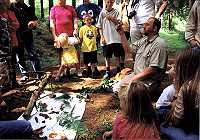 We organise forest excursions with our forest ranger on request (in German only). He will show them the plants and animals of the Eifel forrest and spark the interests in nature.
Very popular for young and old are the rustic grill parties which will be at our own barbecue site or at the cosy barbecue site in Eisenschmitt.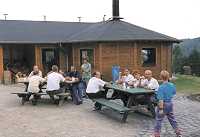 We also like to mention the "night walks" for your children which we organize on request. We will walk to the deep and dark forest - a very special experience!

Just book by telephone, by e-Mail or use the Contact form.
[top]